The Get Up & Grow Podcast EP #9
August 11, 2023
Albert Tamashausky - Growing Orchids in a 19th Century Brewery Cave - Get Up & Grow Podcast EP #9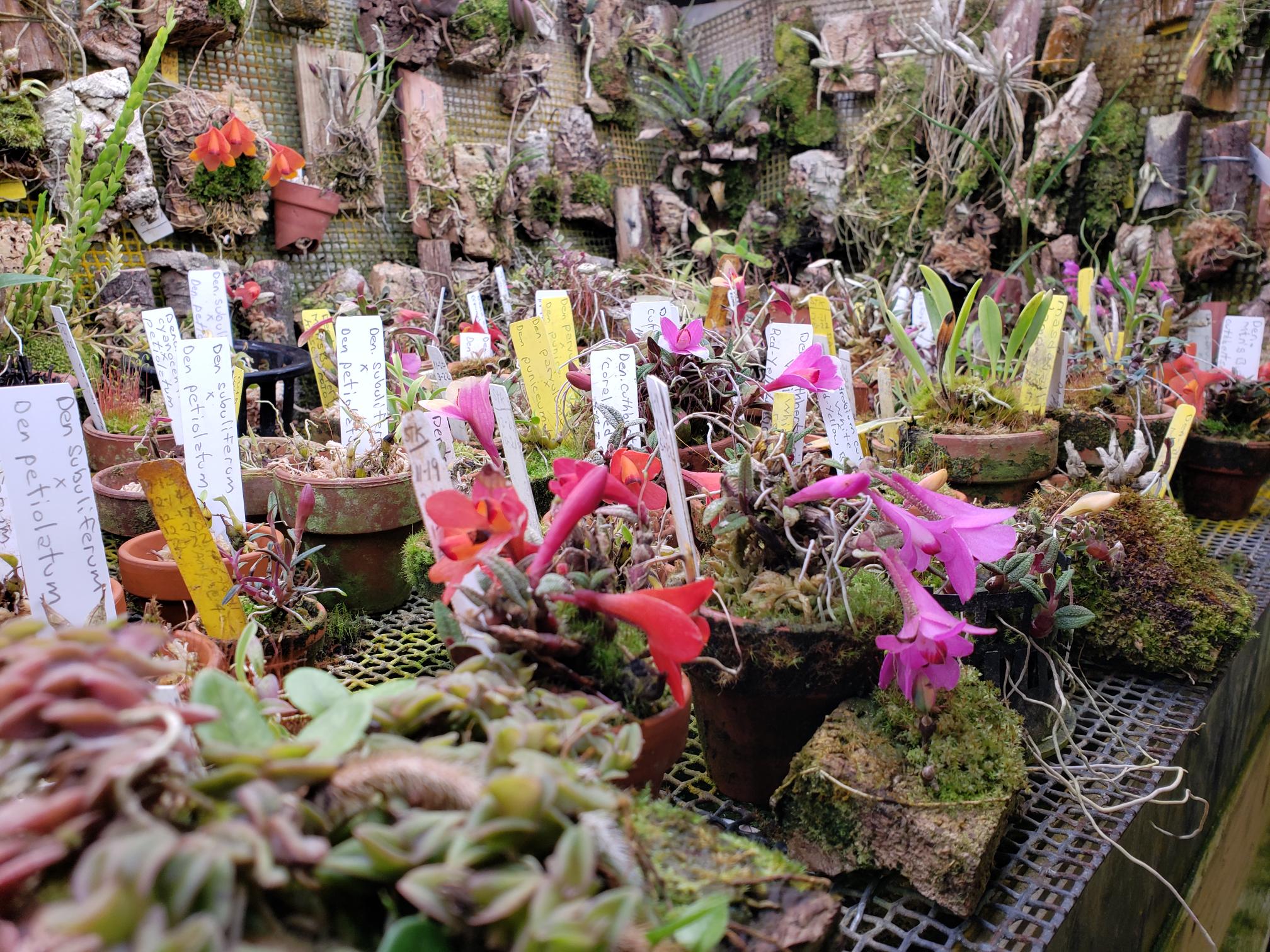 "No matter what time of the year it is, when I'm down there (in my orchid room) it's always a nice light breeze, it's sunny and it's always in the mid to low 70s. So it's a real escape from the cold of winter and the heat of summer."
- Albert Tamashausky, Orchid Expert at the North Jersey Orchid Society -
Albert Tamashausky - Growing Orchids in a 19th Century Brewery Cave - Get Up & Grow Podcast EP #9
Welcome to the Get Up & Grow Podcast, Episode #9. In today's episode, we have a special guest, Albert Tamashausky, joining us from Oxford, NJ. Albert has ingeniously transformed a 160-year-old brewery cave into a mesmerizing cloud forest environment, thriving with over 800 orchids and 100 bromeliads. Leveraging the cave's natural attributes, Albert's creation showcases his engineering prowess and dedication to his plants.

Albert discusses his journey into orchid cultivation, from his initial interest to the unique concept of using an ancient brewery cave as a growth space. He delves into the design process behind the plastic greenhouse within the cave, which recreates the ideal conditions for orchids to flourish. With a background in engineering, Albert shares how he applies his expertise to enhance his orchid growing methods.

Our discussion covers a range of topics, including:
• How Albert's interest in orchids began.
• The inspiration behind utilizing an old brewery cave for orchid cultivation.
• Designing and constructing the plastic greenhouse in the cave.
• The engineering principles applied to orchid care.
• Essential factors for successful orchid growth and maintenance.
• Balancing humidity, temperature, and airflow in the underground environment.
• Challenges faced and solutions developed for maintaining the orchid garden.
• The positive impact of transitioning to LED lighting.
• Albert's commitment to sustainability in orchid cultivation.
• Future plans for expanding and improving the underground orchid garden.
• Albert's approach to selecting orchids and his personal favorites.
• Advice for beginners venturing into orchid cultivation.

Interested in joining Albert's miniature orchid club and exploring his unique underground orchid garden? Find more information on his Facebook group. Join the community and discover the captivating world of orchid cultivation!

This Podcast is dedicated to growers like you so we appreciate your feedback so we can provide the best experience possible for the grower community.

Now Get Up & Grow!

Taylor S.