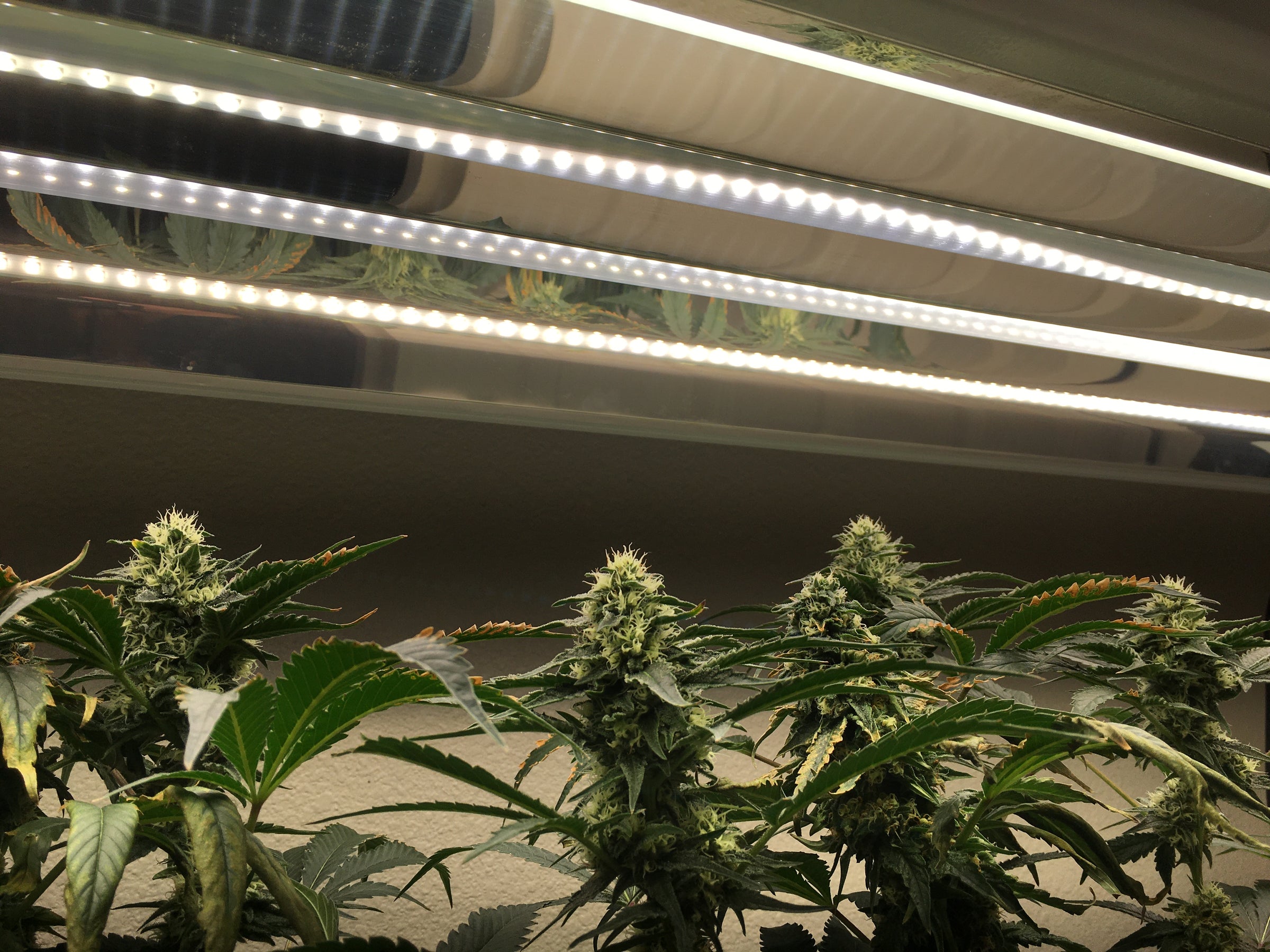 LED Grower Success Stories
LED Grower Success Stories – Fall '23 Part 1
See what growers around the country are growing with Active Grow LED Grow Lights. From cucumbers to cannabis and greenhouses to grow racks, Active Grow has a solution for every plant type and application. Check out Part 1 of our Fall '23 collection of LED Grower Success Stories videos below.
California
William S.
"I've been using Active Grow LED's for about 3-4 years now and I am real happy with their performance/watt. I am able to produce some chunky colas from the canopy, uncommon under such a low watt light fixture. Active Grow knew there was a huge demand for high performing T5's while being discrete, and they delivered. These 120 watt T5's pack a punch and get the job done while barely denting the pocketbook. These lights excel in a limiting environment such as a bedroom closet. A must have for all home-hobby growers."

Plant Types
Cannabis (Gelato 41)
Active Grow Products Used
T5 HO Ballast Bypass 4FT LED Grow Lamp – Sun White Spectrum
Texas
Gary M.
"I'm Gary M. and I own Lone Star Mastiffs Farms. We grow 250 varieties of super-hot peppers. I have been using Active Grow grow lights for 2 years to start all my pepper plants during the winter. I also use them to grow my microgreens. I use two T5 4' 8 bulb lights to get plants to about 6" tall then I move them to an outdoor greenhouse and start more. These lights have been critical in helping me get this business off the ground and I couldn't be happier with them."

Plant Types
Peppers and microgreens
Active Grow Products Used
T5 HO 4FT 8 Lamp LED Grow Light – Sun White Spectrum
New York
Brian D.
"We mainly use the grow lights for seed starting in March and growing during the winter. We used the lighting in the greenhouse this year because we were not getting enough sunny days and there was a lot of rain, so the LED lighting really made a difference. Thank you for your products they work great!"

Plant Types
Green beans, cucumbers, sweet potatoes and figs
Active Grow Products Used
T8 HO 4FT LED Grow Lamp – Sun White Spectrum
Thank you to all of the growers who participated!
Fall '23 Part 2 coming soon...